BioCair Pro II Anti-HFMD Aerial Disinfection Bundle (1 Pro II + 2 BioActive APS)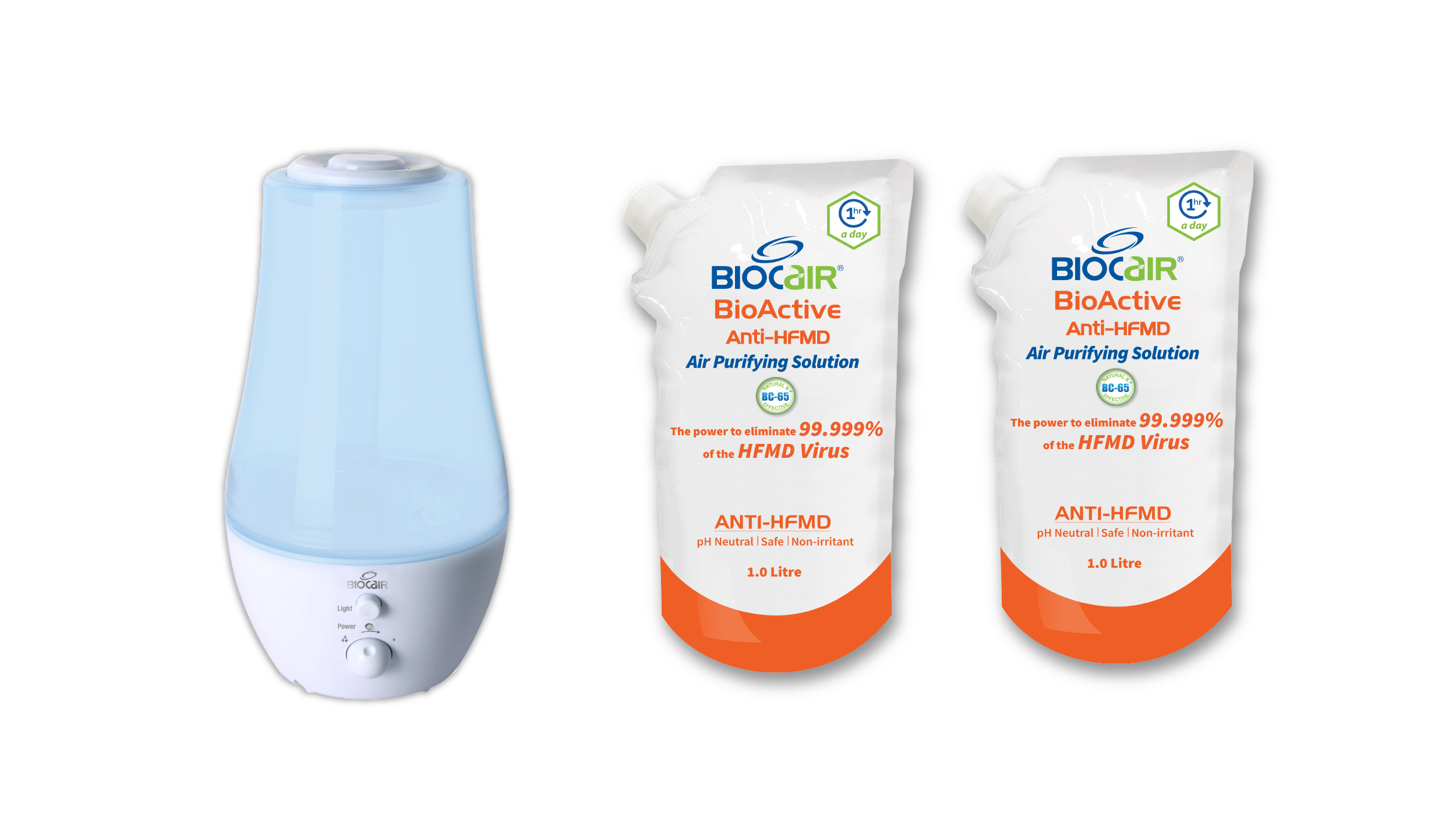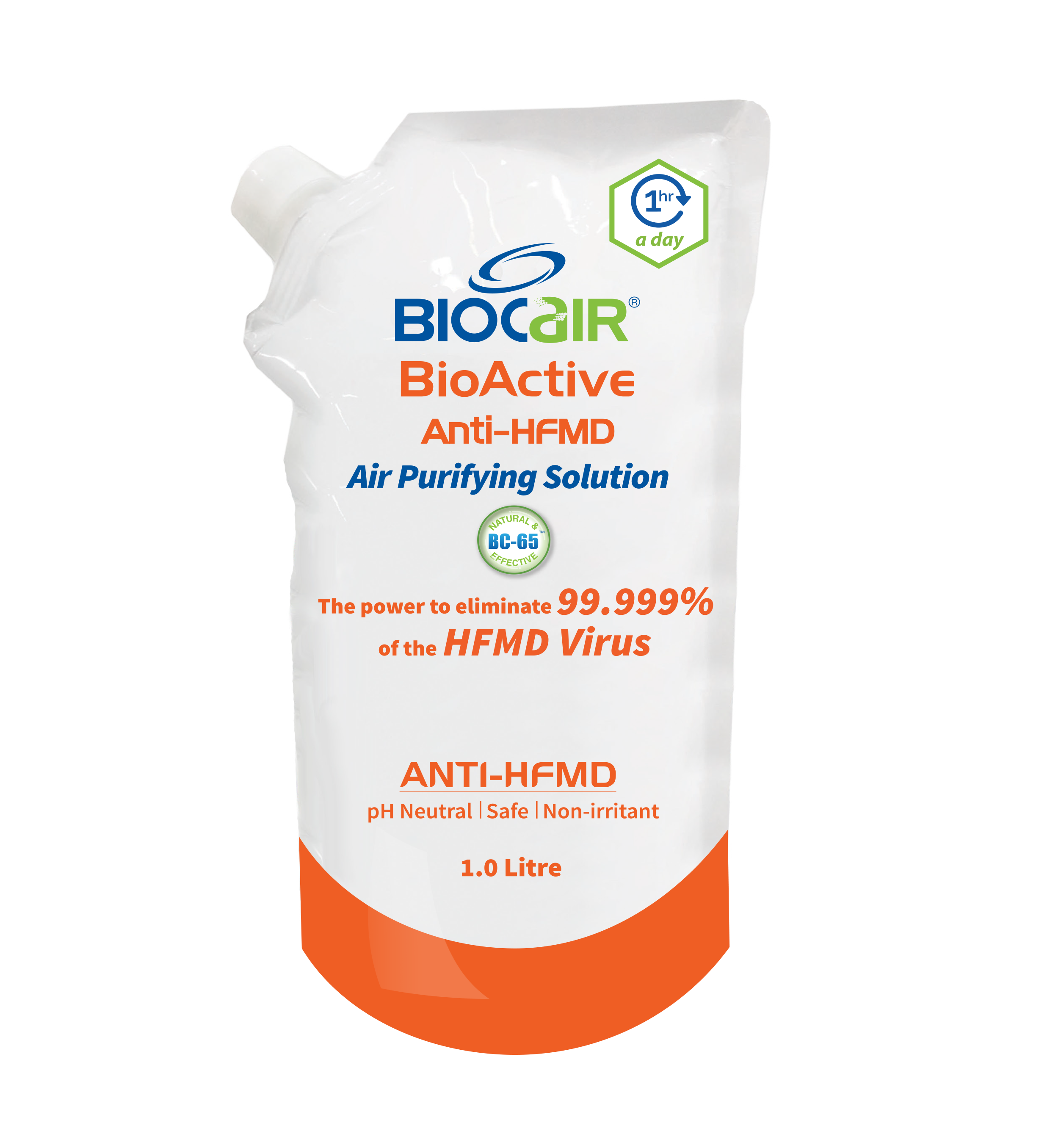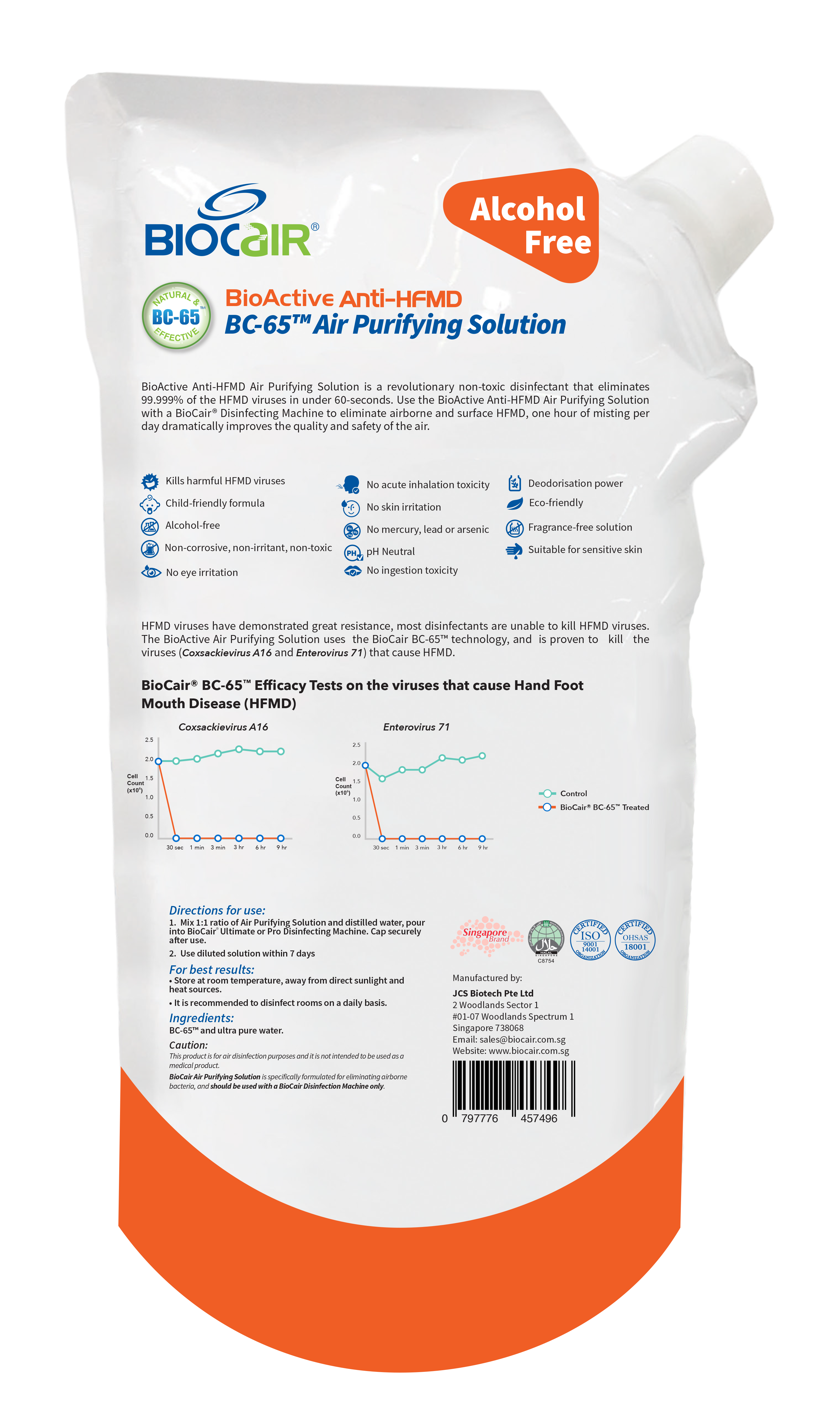 Product details of BioCair Pro II Anti-HFMD Aerial Disinfection Bundle (1 Pro II + 2 BioActive APS)
BioCair Pro II AntiHFMD Aerial Disinfection Bundle (1 Pro II + 2 BioActive APS)
BioCair® BC65 Pro II (1-Year Warranty Available)
BioActive Air Purifying Solution (No Warranty Available)
Product Description:
BioCair® BC-65 Pro II TM is a disinfection machine that is designed to improve indoor air quality. Using the latest technology and when used with BioActive Anti-HFMD Air Purifying Solution, the dry-mist generated by the Pro II Machine eliminate 99.999% of the Hand, Food and Mouth Disease Viruses (Coxsackievirus A16 and Enterovirus 71) within 60-seconds of contact. 
Perfect choice for use in homes, offices, schools, hospitals, and any indoor environments. 
Pro II Bundle comes with a BioCair BC-65 Pro II Dry-Mist Disinfection Machine and 2x1L packs of BioActive Anti- HFMD Air Purifying Solution.